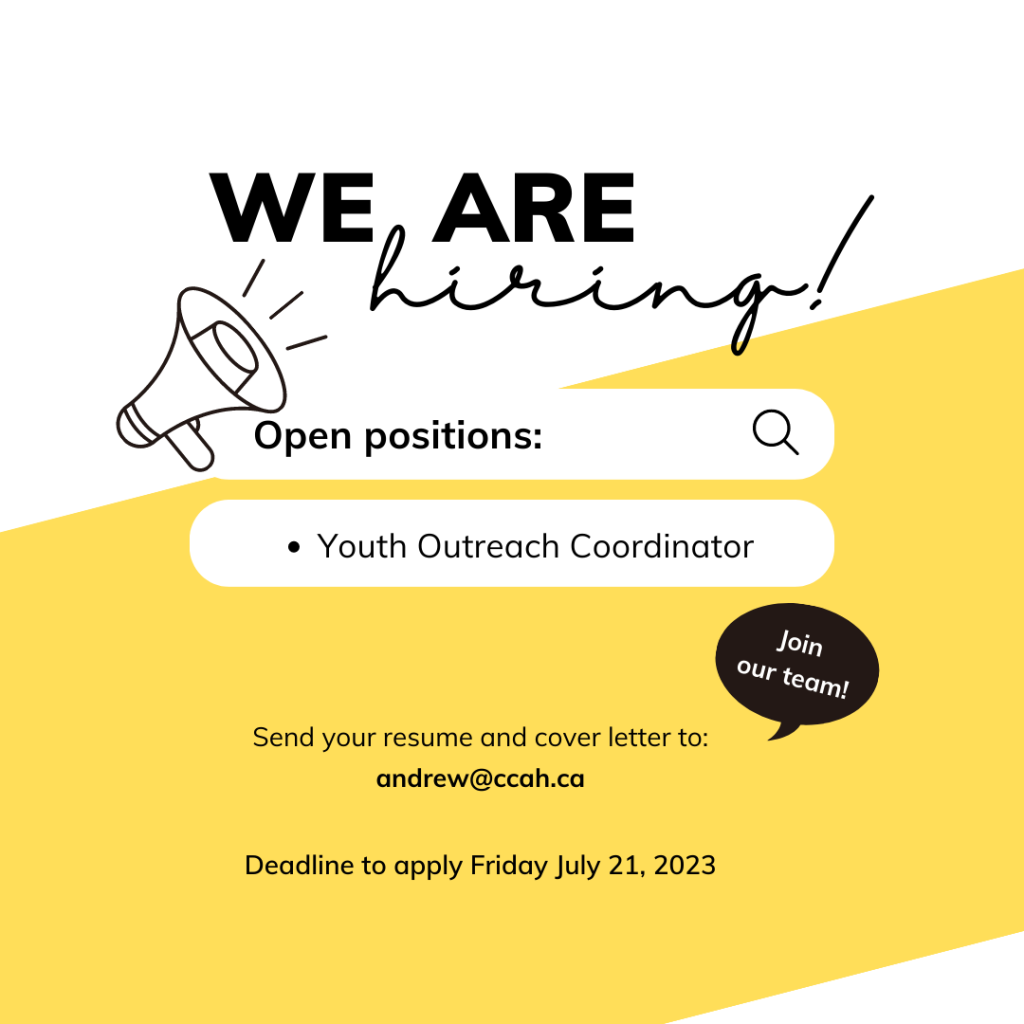 Job Title: Youth Outreach Coordinator
Hourly Wage: $21.00 - $23.00
Level of Education: Post-secondary studies
Full Time Position: 35 hours/week
Create conditions for Black student success: Black students, families and communities have
positive and collaborative relationships with schools/education systems. Schools/education
systems are informed by and responsive to the needs of Black students, families, and
communities, and identify and address systemic barriers to their achievement, equity and wellbeing.
Assist in mentoring Black youth within the CCAH organization.
Address outcomes disparities: Black students are better supported and see increases in
educational achievement and attainment/retention, including successful transitions.
Supporting the CCAH Summer Camp program by means of mentorship, emergency child/youth care behavioural regulation, and hiring processes/procedures.
Create ideas and strategies to uplift Black youth within the community
Duties and Responsibilities
Empowering Black students to develop a strong sense of self and a positive cultural identity
Supporting Black children and youth to develop a sense of belonging in the school system.
Creating and expand culturally-sensitive and culturally-safe programs, activities and supports for
Black students and their families
Recruiting focus group participants to learn more about the needs of the community.
Researching the supports/ programs available in Halton and highlighting the gaps in programming for students and families.
Developing a communication strategy with key messages targeted to key audiences, including promotional material (i.e. flyers, update website).
Championing the benefits of program to students and parents, encouraging them to provide feedback and participate in activities.
Helping participants access resources and skills development/ training to build capacity to self advocate.
Establishing parent and students' forums to gain understanding, get input and obtain feedback on potential programs.
Organizing culturally-appropriate workshops and group sessions with students to help them build a strong sense of identity.
Qualifications and Key Requirements
Degree or Diploma in a Social Services Work or related discipline.
Diploma in Child and Youth Care (CYC/CYCP/CYW).
Minimum of two years of work or volunteer experience in the non-profit sector.
Knowledge of and experience working with the Black, African and Caribbean communities in the
Region of Halton.
Relative understanding of Black history.
Relative understanding of the Black media space, and how it pertains to young people/audiences is an asset.
Professional experience working with children and youth.
Strong understanding of cultural and local programs and services to which to refer individuals and families from the Black, African and Caribbean communities.
Proficiency in speaking, reading and writing French is an asset.
Valid driver's license and access to a reliable vehicle with comprehensive insurance.
A high degree of conflict resolution skills using appropriate interpersonal styles and methods to reduce tension.
Strong computer skills including Microsoft 365, Google Workspace.
Excellent organizational and time management skills, with a strong eye for details.
Sensitivity to people from different socio-economic backgrounds.
Satisfactory Criminal and Vulnerable Sector Check.
Satisfactory references.